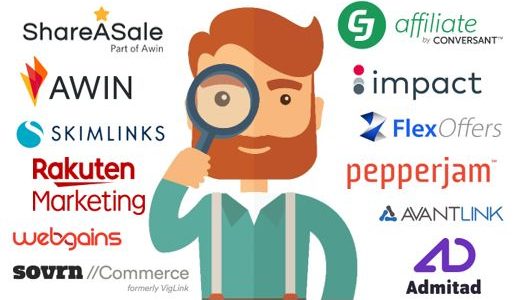 Best affiliate network in the world
Affiliate networks are considered as medium connecting entrepreneurs and bloggers with firms and companies which offering affiliate program opportunities for their services or products.
As we all know that favorite hobby of entrepreneurs and bloggers is traveling and exploring the world. If you want a complete package for your trip in a pocket-friendly way use Booking.com coupons which provide exclusive discounts on your memorable trip
The best affiliate network in the world are listed below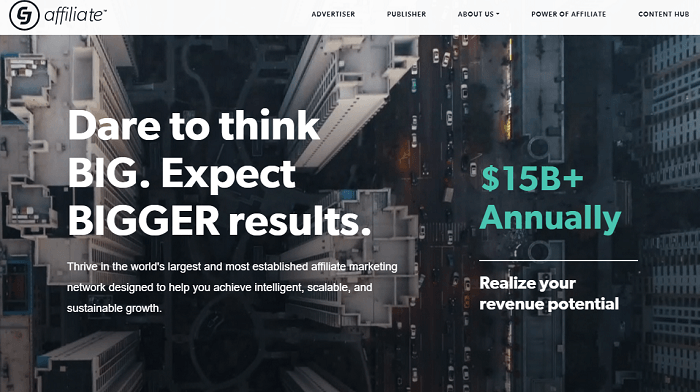 CJ Affiliate (formerly Commission Junction)
CJ is a huge network that possesses thousands of affiliate programs to be chosen from. The dashboard itself is relatively easy and grabbing links isn't too much of a hassle either.
Worth to know
The major downside is lack of any customer support – you'll need to dig deep in order to actually find answers to your questions and it can be pretty frustrating, especially if you have some urgent issues. And their reports are infamous for lagging, so you can expect to encounter some technical difficulties now and then.
Affiliate programs
As for the actual programs they have, the selection is so wide you can find pretty much anything there. Sports, travel, health, family, business, gifts, games – whatever you need, you'll find a good program for it from CJ.
Markets
CJ is global and they facilitate transactions in more than 150 countries, so it's very likely your country is one of them.
Amazon Associates Program
Biggest range of affiliate products
Amazon is not a new name for most people and their Associate's Program is one of the most popular monetization options for most USA-based affiliate websites since Amazon is the most popular shopping site in the country. If you're from the USA, you'll probably want to sign up for Amazon's affiliate program.
Worth to know
Since Amazon is so huge, they have far stricter restrictions. They have just a 24-hour cookie and there are tons of things you can't do or you'll be kicked out of the program – for example, you can never mention prices in your text and you can't use Amazon photos (or any other product photos really) if you are not using Amazon's own API.
Markets
Technically, however, anyone can sign up. 10 other countries besides the USA have their own storefronts and separate Associates Programs: Canada, Brazil, France, Germany, Italy, Spain, United Kingdom, China, Japan, and India.
Even if you're located outside of those countries though, you can sign up. Amazon ships products everywhere, just with certain limitations (and not all products can be shipped).
Awin
Affiliate giant in Europe
Awin might be better known for some as Affiliate Window – Awin network combines together Affiliate Window and Zanox networks. With more than 6000 advertisers they are one of the biggest networks in Europe. Their selection is a little more condensed though as they primarily focus on 4 categories: finance & insurance, retail & shopping, telecom, and travel.
Markets
Australia, Austria, Belgium, Canada, China, Czech Republic, Denmark, Finland, France, Germany, Hungary, India, Ireland, Italy, Japan, Netherlands, New Zealand, Norway, Poland, Portugal, Russia, Singapore, South Africa, Spain, Sweden, Switzerland, Ukraine, United Arab Emirates, United Kingdom, and the USA.
ShareASale
One of the biggest network worldwide
No affiliate network list can be completed without this giant of a network. ShareASale is without a doubt one of the biggest affiliate networks in the entire world. They have an impressive selection of affiliate programs (and by impressive we're talking about thousands of affiliate programs), ranging from home & automotive products to education.
Affiliate programs
Basically, whatever you want to promote, there's probably a fitting affiliate program in ShareASale.
Since ShareASale is US-based, most of their programs are also targeted toward USA customers. Another con is the lack of customer support. They do have a help desk but don't expect to receive help from a personal affiliate manager.
Markets
As mentioned, most programs are tailored more for North American clients, but ShareASale accepts members from all over the world. Here's a complete list of all the countries they accept. When applying for affiliate programs, just make sure the program offers products that can be shipped or used in your country too.
Adtraction
High quality network for Scandinavia
Adtraction is considered as the biggest and the best affiliate network in Sweden and other Nordic countries. Having cooperated with them for almost 10 years, they've always had stellar service and timely payouts.
Attractions are very keen to help you grow, negotiate better commissions for you, and are always there to help when you need support.
Affiliate programs
The offer selection is not too shabby either. They make sure to only offer the highest quality affiliate programs. Finance services have the biggest weight there, but you can find offers for just about anything, starting from clothing and ending with insurance or interior products (though other categories are rather thin in comparison to finance products).
Markets
Belgium, Croatia, Czech Republic, Denmark, Finland, France, Germany, Mexico, Netherlands, Norway, Poland, Portugal, Slovakia, Spain, and Sweden.
Adservice
A reliable network with plenty of functionality
Adservice is one of the most reputable affiliate networks in Europe – they have over 4000 publishers and over 1000 campaigns. Beyond that, they collaborate with various trustworthy brands and have a relatively simple dashboard, so using the platform shouldn't be much hassle for beginners either.
To top that off, payouts are timely, they have loads of different tracking tools and their affiliate managers are friendly and helpful. It's pretty much the full package for any starting affiliate marketer!
Markets
Denmark, Norway, Sweden, Finland, Germany, the USA, Russia, the United Kingdom, France, Spain, and Poland.
Adrecord
Remarkable support
Adrecord is the wide affiliate network based in Sweden and excels with its fantastic modern dashboard. Their selection is the biggest for Sweden – altogether you can find 255 different programs, ranging from beauty and clothing to sports or home & interior. The payout limit is 500 SEK and they will pay on 15th of every month. Adrecord offers remarkable support to its affiliates.
It possesses a big focus on fashion and shopping but offers many affiliate programs in many other categories as well.
Markets
Sweden, Norway, Denmark, Finland.